Vitility sells ADL aids, Aids for Daily Living. These daily activities include sleeping, eating, drinking, walking, and you name it!
We divided our range into six different categories. In this range, we offer, for example, products that help with getting up, personal care, cooking food, and walking. We like to help people live active and independent lives for as long as possible. So, young and old, with or without a medical disability, Vitility is for everyone.
We know every day may be challenging when you experience physical difficulties. But when you experience the comfort of a day that passes with ease, life is excellent. We value those days. And we want more of them. So let today be the start of more easy days!
From day one, we wanted Vitility to be different from everything else in the ADL aids industry. We want to turn the world of aids for daily living upside down. To do this, we feel like it's our responsibility to look at products in a different light. From a positive angle without focusing on limitations or age. Because where others see limitations, we see no limits. Maybe our glass is always half full, but we like it that way.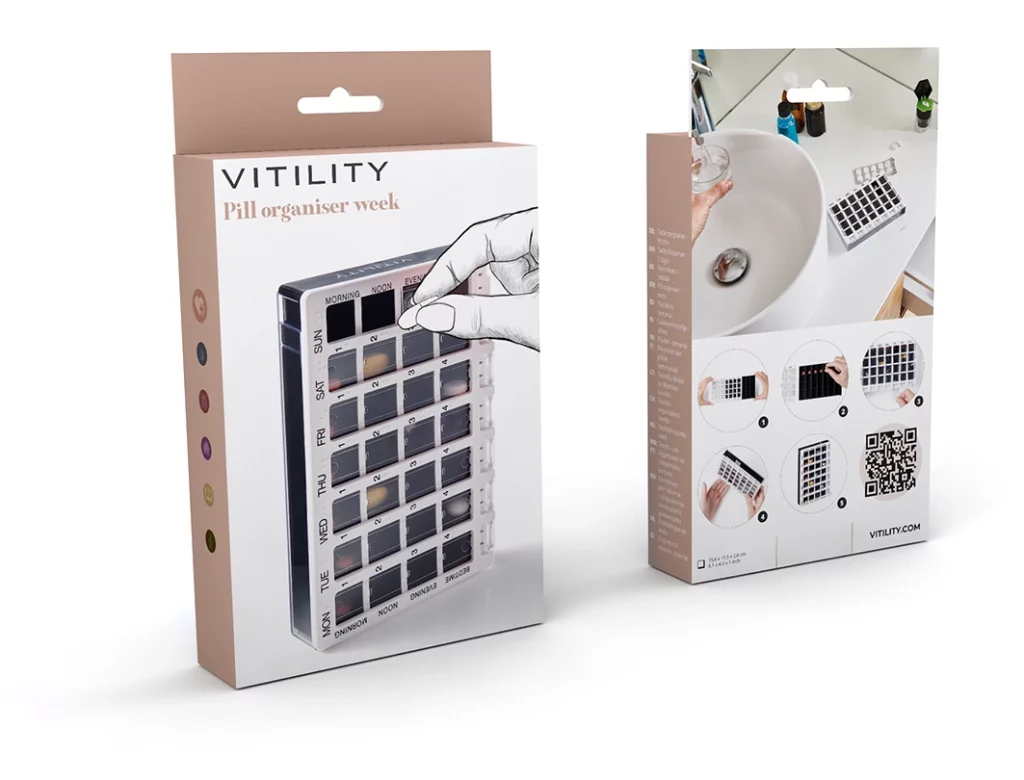 Our goal is to make affordable, easy access, and good-looking products. In 2014 we changed the daily living aids market by introducing a fresh, colorful packaging concept. Our customers accepted the bright packaging well, and we have been striving since then. As the years have passed, we've seen that our packaging concept has been embraced. We always like to stay ahead in the market; now it's time to amend.  
Vitility is a brand that combines comfort with a fresh design. We give new flavor and color to the ADL Branche. The vision for our products is that we want our products to look less like ADL products and are well accepted in everyone's home. After all these years, we can state that we know a lot about aids for daily living (ADL), and frankly, we don't like what we see. For decades, we are seeing products that do the job they are supposed to. But they are boring and make your house look like a hospital. Wake up, designers. It's not 1975 anymore. Products need to perform and look great! And that is what we are doing at Vitility.  
It doesn't matter if we create a funky massage ball, a cool-looking walking cane, a colorful cup concept, or a pill box that fits your supplements. All we want to do is develop great products that look desirable and come in handy. 
It all started with our deep roots.
Vitility has been making lives easier since 2008. We do that by creating solutions for everyday discomforts and to increase self-reliance. Today, our Vitility brand is available in more than 40 countries. That is a lot of countries we have unintentionally expanded to. It all happened very quickly. We like to think that the reason behind that is people enjoying our products. We have always wanted to grow because that growth gives us more space to create even better products for you.
The idea behind the Vitility company originated when Dave Boeren's grandmother, our co-owner, fell ill and lost her independence. Dave visited her as often as possible to make her life as fun and easy as possible. During this period, he began researching these products. Unfortunately, most aids for daily living were expensive, difficult to obtain, and did not look good. So, together with his associates, Mark Taris and Jurgen Schollen, they assembled a team that would market products that are none of the words above. From a team effort, Vitility's goal has become to sell aids for everyday life that are affordable, easily accessible, and attractive.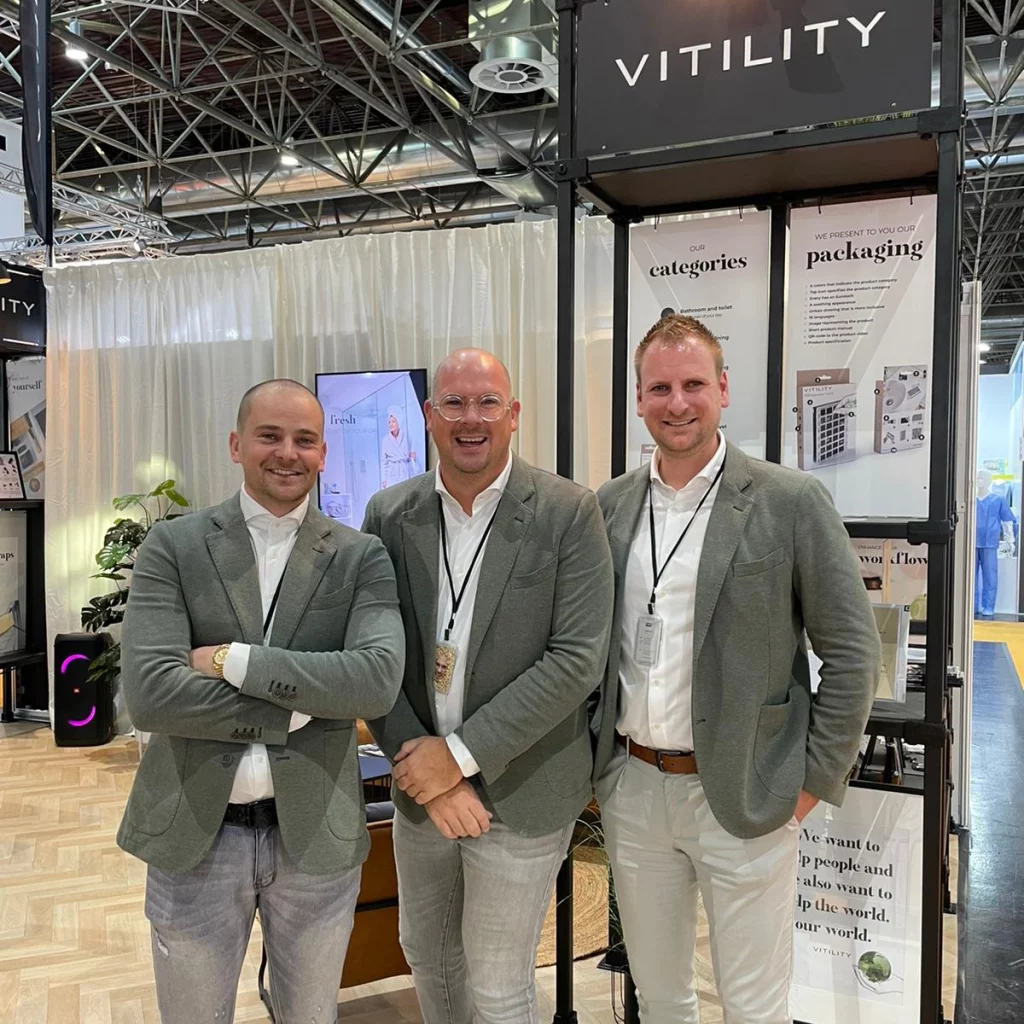 From left to right: Dave Boeren, Mark Taris and Jurgen Schollen