Welcome to our website page for trading with Vitility. You are on this page if you want more information about our B2B range. 
We have not only realized that Vitility is available in more than 40 countries. Together with our partners, we make life easier for people with physical challenges. Are you interested in selling our products and becoming a new potential partner? Then we would like to get in touch with you! 
Due to the successful expansion of Vitility, the company MIXED.Industries was established in 2015 located in Brabant, the Netherlands. All transactions with our B2B partners take place via MIXED.Industries. MIXED.Industries delivers Vitility's products daily to more than 40 countries worldwide. You can find Vitility's products in supermarkets, hardware stores, pharmacies, drugstores, and medical specialty stores. 
When we become partners, you can expect that our specialties lie in product design, production, marketing & promotion, and (after) sales. 
We aim to make life easier for as many aid users as possible. 
Do you want to sell Vitility products in your store?
All our partner's order via the B2B customer portal. If you are already an existing customer, you can create an account. Here you can search for articles online, place orders, view recent invoices, and view and request (previously placed) orders. 
PRODUCT INFO & MARKETING MATERIALS
We want to provide our customers with slick images as an extra service and a complete information bundle. To realize this, we have our Library, image database. The Library contains all (atmospheric) images, product sheets, marketing kits of product launches, brand images, etc. As a partner, you can view, download and share these images. We permit you to access the Library, and you can log in anytime. 
Folders: An A5 folder gives a brief overview of the assortment that we offer. Due to the size of the folder its easy to take with you. 
Catalogue (digital): In the catalogue you can observe our complete assortment. Can be printed on demand. 
Social posts: In need of content for your social channels, display advertising or site? We have got several posts at your disposal.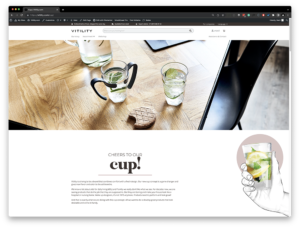 Landingpage: We provide for all the promotion products content to make landing pages. Easy to gain and easy to use. We even have a landingpage ready to use.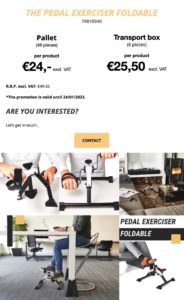 Call to actions: We have a ready-to–use call to action (CTA). In our newsletter, you can find different types of deals to enhance your assortment. With these deals, we hope you can reach the right customer!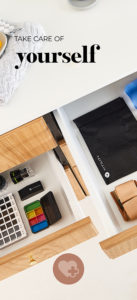 POS-material:  We have several impression images ready which can easily be used as banners or POS-material. 
With Vitility it is also possible to use a campaign to promote sales and raise brand awareness in joint promotion with our sales locations. Our campaign, which is often used for introductions, consists of flyers, social posts and point of sale materials. Custom made solutions are possible in consultation with our sales and marketing department.