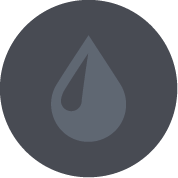 Being able to get in and out of the shower and bathtub or get off the toilet is something people often take for granted. When you're experiencing physical discomfort, the things above are not as easy to do. However! We like to take away as much discomfort as we can and make sure that you can live more independently.
Vitility has products for comfort, support, convenience, and safety. That's what we all want. We offer products that you can use for your personal care while you take a shower or a bath. Are you cautious about a slipping danger in your bathing area? We also cover that with our safety products. These products offer the independence that we all desire so much.
Experience a fresh start of your day!
Personal hygiene is an essential aspect of overall health and well-being. It involves maintaining cleanliness and taking care of different body parts to prevent infections and other health issues. Personal hygiene includes hand and foot care and easy access to body parts that are difficult to reach.  
It is important to take good care of yourself in and out of the shower. With limited mobility of the arms or the entire upper body, it can be challenging to reach the back or legs. In such cases, long-handled (washing) aids are helpful, such as sponges, brushes, combs, or lotion applicators. It is nice that there are aids that offer an extension of the arm with which you can easily reach these body parts.   
By barely looking after the care of your feet and hands, a few problems can also occur, such as blisters, ingrown toenails, and calluses. You can use the nail clipper, nail file, foot rasp, pumice stone, and nail file to combat these problems. 
About 60 percent of all injury-related emergency room visits are by fallen people aged 65 and older. Of these, 80% of falls occur indoors in the bathroom. 
Vitility offers various products to make the bathroom safe. These products can support you and provide support during showering, bathing and toileting. 
The products vary from easy-to-mount wall grab rails, such as the Quick mobile rails, to standard bath and wall grab rails. To prevent slipping, we have both a shower and bath mat. 
We can imagine that with a decrease in leg strength and endurance it is nice to be able to sit down while bathing or showering. Vitility offers a few shower and bath seats for this purpose. 
Have you fallen and broken your wrist? That is, of course, not very pleasant and is accompanied by a lot of discomforts. Bbcause you will also have to step into the shower with a bandage or cast. So how can you protect this material? Vitility has different sizes of shower sleeves. 
To provide you with as much convenience and comfort as possible while using the toilet, we have two toilet raisers on offer. These products can easily be attached to the toilet, making sitting and standing up smoother. 
We also have the fixation pants, a product that offers you the necessary support after surgery, childbirth, or in case of incontinence. These pants keep your incontinence and maternity pads in the right place.