Vitility has a various number of products that help with recurring daily activities at work or whilst enjoying hobbies. Handy products that can help with reading, writing, playing cards, gardening or crafting.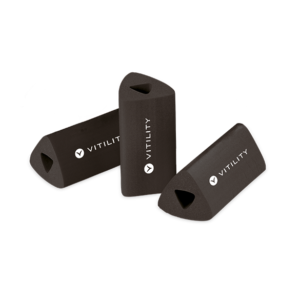 Vitility has all kinds of products that can promote writing or continuing to write. There are grip thickeners, which offer better grip. A weighted pen and pencil will decrease the effect of a shaking hand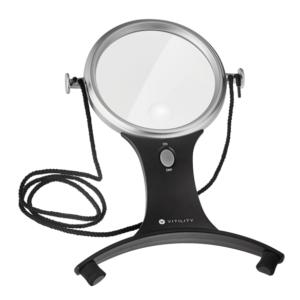 Most people's vision begins to deteriorate sooner or later. Vitility offers various solutions to help you continue to read. That could be a magnifying ruler for a newspaper or book, for example. Vitility has solutions for embroidery too, with a handsfree magnifying glass, for example. 
Vitility has playing cards with large symbols and numbers that can be read easily if you have reduced vision. Vitility also offers handy playing card holders, so the cards no longer have to be held in your hand.