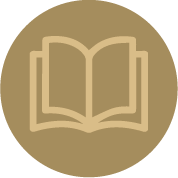 We have various numbers of products that aid with recurring daily activities at work or the enjoyment of hobbies. Handy products that can help while reading, writing, or playing cards.   
Our products support with writing. There are grip thickeners that offer a better grip. A weighted pen will decrease the effect of a shaking hand. When you are writing, it can also come in handy to see better because most people's vision begins to deteriorate sooner or later. Therefore, we offer different magnifiers. The definition of 'hobby' means doing an activity for pleasure and relaxation. We hope to make these activities pleasurable again for you.  
The products assist you while writing and reading and can have a significant impact in their daily lives. Hopefully, these products empower you to participate more fully in everyday activities.  
Enhance your workflow! 
We've designed tools to support you in everyday activities, including reading. 
In our range, we have magnifying glasses in different shapes, such as a hands-free or a classic magnifyer, to help people with visual impairment easily read books, newspapers, and other reading material. 
Book stands can also be helpful if you have trouble holding books or holding a position while reading. In addition, we offer playing cards with enlarged symbols for when you like to play a card game like us but need help with reading the characters. 
These products can make a significant difference in your life, allowing you to enjoy reading and other activities with greater independence and confidence. 
Products that help you write can make a massive difference in your daily life, promoting independence and comfort. And can help when you experience limited hand strength. 
The pen and foam grips fit over writing utensils and provide a soft surface that makes it easier to grip and write. Likewise, the rheumatic pen has a specially designed grip that reduces strain on the hand and wrist while writing. The pen is helpful if you have rheumatoid arthritis and experience pain and swelling in your hands and fingers. 
By promoting greater ease and comfort while writing, these products can help boost your confidence and independence.