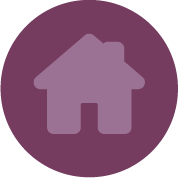 Our products help in and around your bedroom and house. The 'Sleeping & Living' assortment varies from furniture raisers that provide the comfort you need to products that offer support when getting dressed.    
Vitility offers products that support in and around your bed because a goodnights sleep ensures a cheerful attitude and more energy the next day. Besides, it is also nice to have products that help you to get dressed independently. That could range from shoehorns to button aids. With these products, you can get through your morning with fewer complications.   
We make challenging activities simple and enjoyable again with support in your home! 
We offer a range of products designed to make dressing easier for individuals with mobility or dexterity challenges. 
For example, our button aid is ideal for those who struggle with fine motor skills, offering a simple and effective way to fasten buttons. Our pull ring allows a convenient way to zip up jackets or pants. 
The dressing stick helps you with putting on clothing without stretching or straining. Our shoe laces and shoehorns make it easier to slip shoes on and off without bending or reaching down to the feet.  
Finally, our sock aid offers a convenient way to put on and take off socks. 
Getting in and out of bed
We offer a range of products designed to enhance the safety and accessibility of your (bedroom) furniture.  
For example, our bed rope ladder is a must-have for those who struggle with getting up. The ladder easily attaches to the foot of the bed and provides sturdy and reliable comfort. 
Our bed support steady is an ideal solution. It fits securely between the mattress and the bed, providing a handle to hold onto while getting in and out. 
Finally, our furniture raisers are perfect for those struggling with bending or reaching low furnishings. You can easily slip the raisers under the legs of your bed or other furniture.   
Whether you're looking for a bed rope ladder, bed support steady, or furniture raisers, we have the perfect solution. 
We offer a range of products designed to make daily living and sleeping more comfortable.  
For those with mobility challenges, our urinals and bed pans with lids offer a convenient and hygienic way to manage personal needs without needing to leave the bed. Our elbow and heel protectors provide added cushioning and protection for sensitive areas prone to irritation or pressure sores. 
Our bed cradle is perfect for keeping sheets and blankets from resting directly on sensitive skin, while our hair wash basin makes it easy to wash hair without leaving the bed. Our bed trays and tables provide a convenient surface for eating, reading, etc.  
Anything you need for more convenience in bed!