When the weather is nice, we imagine you like to go out. With good weather, outdoor activities occur, whether outdoor chores or, for example, the increased interest in rollerblading. One thing is sure, with good weather we like to go outside!

Unfortunately, an accident is in a small corner with the abovementioned activities. For example, you can suddenly fall, break an arm, or sprain an ankle when you catch it. If this happens, you will, unfortunately, have to wear a cast or bandage during recovery. 

Once a plastered arm is involved, you naturally want to be able to shower independently and with ease. Of course, we know the old-fashioned trick: to wrap a big garbage bag around it and tape it tight until you almost feel like your blood circulation is being cut off. Moreover, you want to avoid constantly calling your partner or parents for help because you are independent. You can and want to do this yourself! 

We have shower sleeves to make showering with plaster and bandages easier. 

The shower sleeves to protect your cast or bandage while you take a bath or shower. The elastic closure ensures that no water enters the cover. The sleeve is easy to put on yourself and is intended for multiple uses. 
The shower sleeves are available for your arms and legs in two shapes and sizes.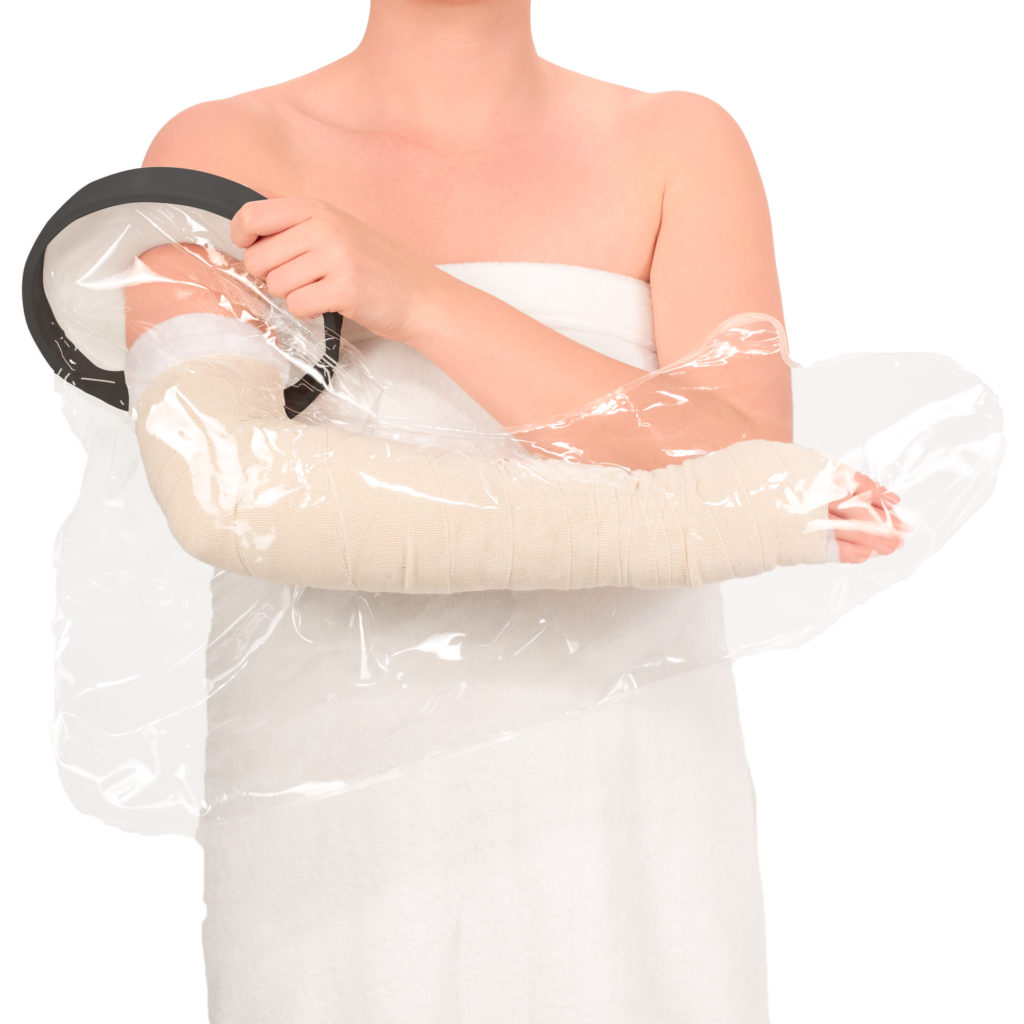 Shower sleeves are a brilliant solution to protect your cast or bandage while bathing or showering. The sleeve features an elastic closure and is designed to keep water out, and you can put it on by yourself, so you don't have to involve anyone else.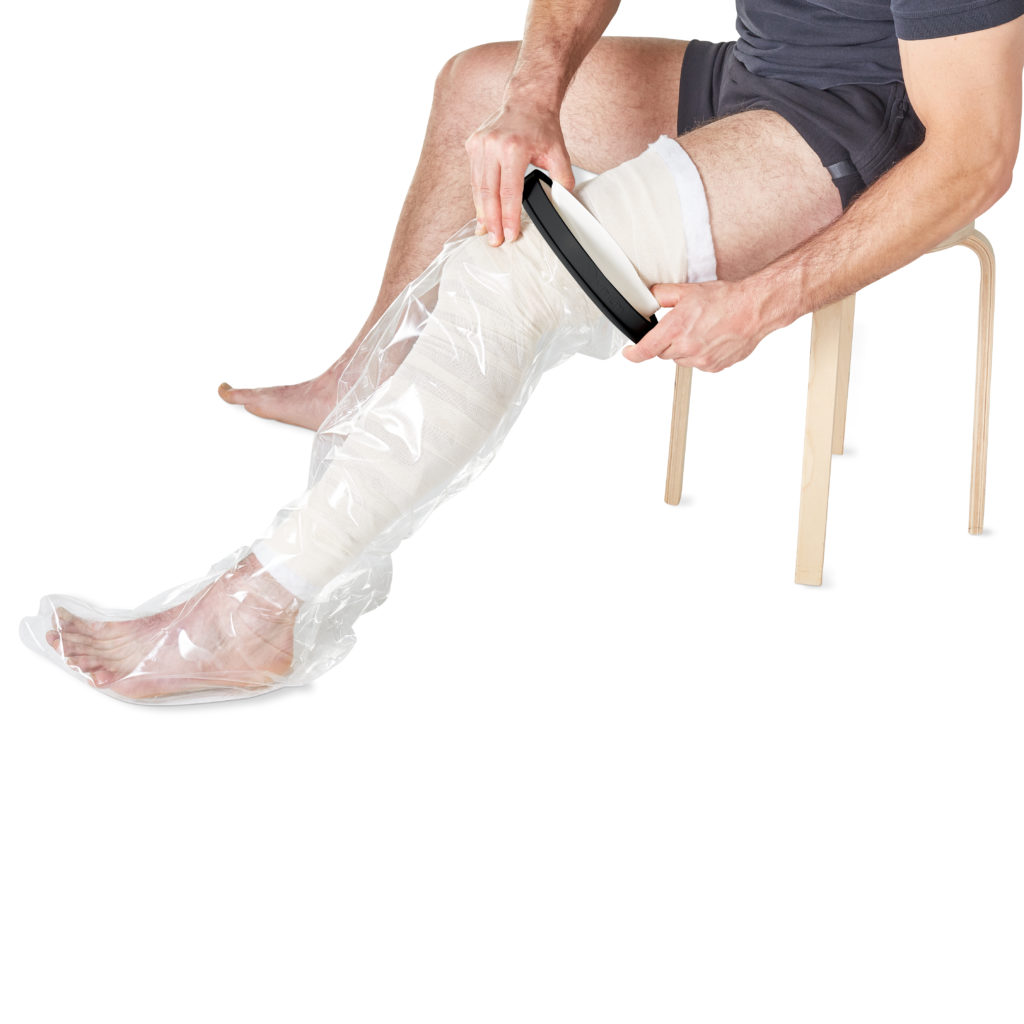 Fits perfectly around your arm or leg
However, it is essential to note that the sleeve is unsuitable for open or uncovered wounds or swimming. So if you need to protect your cast or bandage and want easy access to the shower, look no further than a shower sleeve with elastic closure – it will do the job! 
And even better, the shower covers are intended for multiple uses! Because the product is reusable, you can get the most out of your money. So, say goodbye to provisionally tying a garbage bag or washing with a washcloth. Instead, go for convenience with our shower sleeves.